Profile

Free Account
Created on 2010-09-10 21:52:33 (#621572), last updated 2012-01-07 (298 weeks ago)
55,078 comments received, 3 comments posted
13,657 Journal Entries, 1,279 Tags, 0 Memories, 0 Icons

About

Mini Bio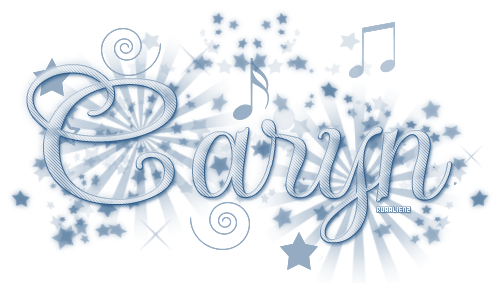 ☀
( about me. )
☁
( my likes. )
☂
( the journal. )
My name is Caryn, and I'm 25. December 20th is my birthday. This makes me a Sagittarius, and although I'm not a typical Sagittarius, I do have some of the typical signs, so watch out.

I've lived in New York City my entire life, and I love the city and everything to do with it. Other places I've been: Australia, New Zealand, Toronto, Bahamas, Rome, Israel and assorted cities in the U.S.

In 2008 I graduated from Johnson & Wales with a BS in Sports, Entertainment & Event Management. I'm currently back in school taking my pre-reqs that will hopefully lead to me getting a BS in Nursing.

I'm a member of Sigma Delta Tau. If you're going to judge me because I'm a sorority girl, get lost. Now. I have neither time nor patience for you. I was initiated into the Alpha Omicron chapter on May 4, 2003. I ♥ my sisters.

I have two dogs, a Pembroke Welsh Corgi, Baily, and a Cocker Spaniel, Rusty. I'm an animal lover at heart, and I can't imagine not having Baily or Rusty. Or my aunt's dog, a Chi Poo named Snowbell.
I'm a huge sports fan. I hate men who think females are only sports fans because a certain player is good looking. That's never been me, and never will be me. At all. My favorite teams are the New York Yankees, New York Knicks, & New York Rangers. I'm also a baseball fan overall, and will watch and attend any game I can.

I have been walking onto ballfields for 16 years, and I've never received anything but kindness and encouragement from you fans. I have had the great honor to have played with these great veteran ballplayers on my left -- Murderers Row, our championship team of 1927 of I have had the further honor living and playing with these men on my right-- the Bronx Bombers, the Yankees of today. I have been given fame and undeserved praise by the boys up there behind the wire, my friends, the sports writers.s of I have worked under the two greatest managers of all time, Miller Huggins and Joe McCarthy. I have a mother and father who fought to give me health and a solid background in my youth. Don't know I have a wife, a companion for life, who has shown me more courage than I ever knew. People all say that I've had a bad break. But today --today I consider myself the luckiest man on the face of the earth. ~ Lou Gehrig

I love the TV show House. I also am a big fan of 7th Heaven, Everwood, Law & Order SVU, Boston Legal, The Simpsons, Boy Meets World, Full House and Family Guy. I should also mention that I love Harry Potter, both the books and movies.

I'm a bookworm. Have been my entire life, and nothing will ever change that. I love Harry Potter, like I mentioned, along with Faye & Jonathan Kellerman, Jodi Picoult, and anything by Nicholas Sparks are my favorite books. I also enjoy almost any romance, mystery, or book about baseball. Very rarely will I pick up a book and not finish it.
My journal. My thoughts and ideas. Not yours. I will never listen to anyone who tries to change my beliefs or thoughts on a subject, or try to stop me from writing something. You don't like what I write, not a problem. Don't read me. It's as plain and simple as that. Really. I'm a really nice person most of the time, but I suggest you don't try to get on my bad side, because then I become a cold hearted bitch. Ask anyone who has seen me act like that, it's not pretty.

My friends mean the world to me, and I just hope they know how much I love each and every one of them. There is nothing I won't do for a friend. They have been there for me through some of the darkest and hardest times in my life, and I will always be grateful to them for being there for me then, even if I no longer speak to them. No matter how I met them, or how close or far we are, they will always be in my thoughts. Those that I am talking about know who they are.
User info header by
laughter311
Layout & Header by
42109

People
[View Entries]

Communities
[View entries]

Feeds
[View Entries]

Subscriptions (0)

Linking
To link to this user, copy this code:
On Dreamwidth:
Elsewhere: